Here's the scoop...
Wiltshire and Jefferis Live Network News
News as of Septmember 12, 2002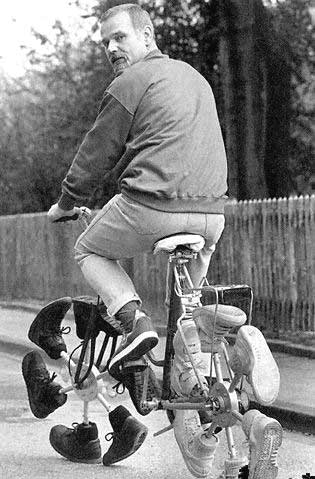 T. Dingleberry of Smalltown in Queensland has created and is marketing his latest invention. BMX Australia has brought the rights at a whopping $45 Billion U.S and believe the bike can take them into the next sublemminium. Mr. Bill Mill Xtill had this to say "We believe that people dont like wheels anymore. Our studies show the whole roundness and rubberness of wheels is disliked amoung the public, and they would much rather have their own shoes, a very reliable transportation method, incorparated into a bike. Wheels cause too many accidents, this way, while accidents while happen 100 times more frequently, at least people wont blame it on our wheels"
President Zangari Declares War on Peace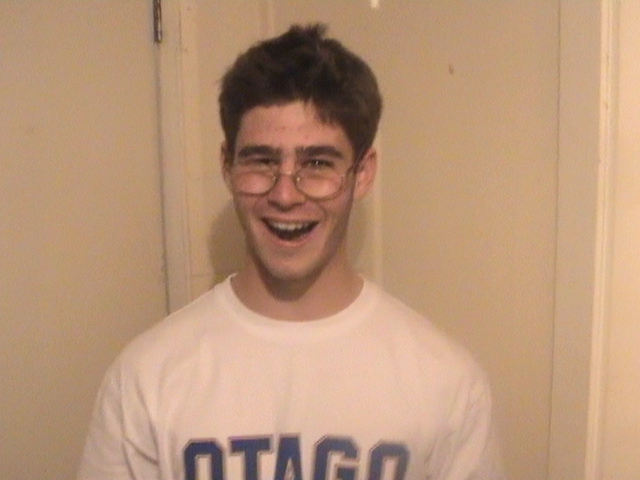 President Zangari
President Lachlan J. Zangari of The Ashgrove Government has responded to War on Terror calls from U.S President George W. Bush my declaring war on peace. The new operation, codenamed Enduring Terror, outlines the destruction of peace worldwild. Secretary of State/Secretary of Offense/Head of Intelligence/Vice-President Jefferis had this to day "President Zangari has informed both myself and fellow minister, Secretary of Death Shaun Medland that Operation Enduring Terror is the first mission in our War on Peace. We are sick of democracy and sick of everything good. Why cant life suck? It should and when we are finished it will."
Secetary of Death Medland commented with "Anyone for some cheese? My cheese grater is sharp and ready."
As the chief media consultant to the Ashgrove Government, WJL Productions will bring more news as it happens.
Sport
Australia has been defeated at the recent American Games held in London this past day. Australia, still reeling from being banned from every event for not being American, stumbled to the end of the games finishing with 0 medals. America sweeped the medal tally winning every medal available. The Americans were stoked about their latest victory against Australia, as Australian Head Coach said to press he was "both physically sick and not physically sick" of Australia being disqualified from each American Games so far.
Weather
Fine with an expected abudnace of air to cause a large high off the coast of brisbane, causing an unexpected combination of sweltering heat and snow.